Some of you may remember the August 16th post in which Luis recounted his "running out of gas when in reality he had a full tank of gas incident." Well, this post revolves around a series of similar incidents that have happened/ been caused by Luis…
First and foremost is the "near expedition killer": while driving from New Orleans to Apalachicola, Florida we started having some minor engine troubles, we pulled off to the side of the road and after some poking, prodding and texting Luis thought he knew what was wrong.  We continued to drive and a few miles later we pulled into a BP gas station… now, keep in mind it was dark and we were tired… Luis proceeded to fill up our 40 gallon tank and we kept driving, a few miles down the road the truck started acting up again, we pulled into a side road and Luis did some stuff under the truck.  Voila, it started running O.K. and we continued, but a few miles down the road the truck started acting up again, Luis got out and did his thing and we continued down the road.  This happened ad infinitum times until we reached his sister's house in Apalachicola. After a couple of days of troubleshooting and many, many text messages to Chris Lynch (our trusty and dare-we-say patient Landcruiser consultant) we found out the main problem with the Landcruiser… drum roll please:  Luis filled the tank with almost 4o gallons of gasoline, this would be all fine and dandy if this were not a diesel Landcruiser! Our original problem was minor (air in the fuel lines) that was compounded by the gasoline in the tank, for those who do not know gas will kill a diesel engine quickly… we got lucky.

Anecdote 3?  This one is slightly more benign: We went scalloping off of beautiful Cape San Blas, Florida one fine day in September.  Scalloping is quite fun, it consists of snorkeling at depths from 3 feet to maybe 10 feet while searching for these tasty bivalves on the sandy bottom. Once spotted you can simply reach for  them and bag them… easy and fun.  On our day out, Luis decided to wear his trusty swim trunks and for some reason he deemed it necessary to carry his California drivers license in his pocket. HINT: Do not take your license or any other important paperwork in your pockets when snorkeling or scuba diving.  Luis' license is floating somewhere in the Gulf of Mexico…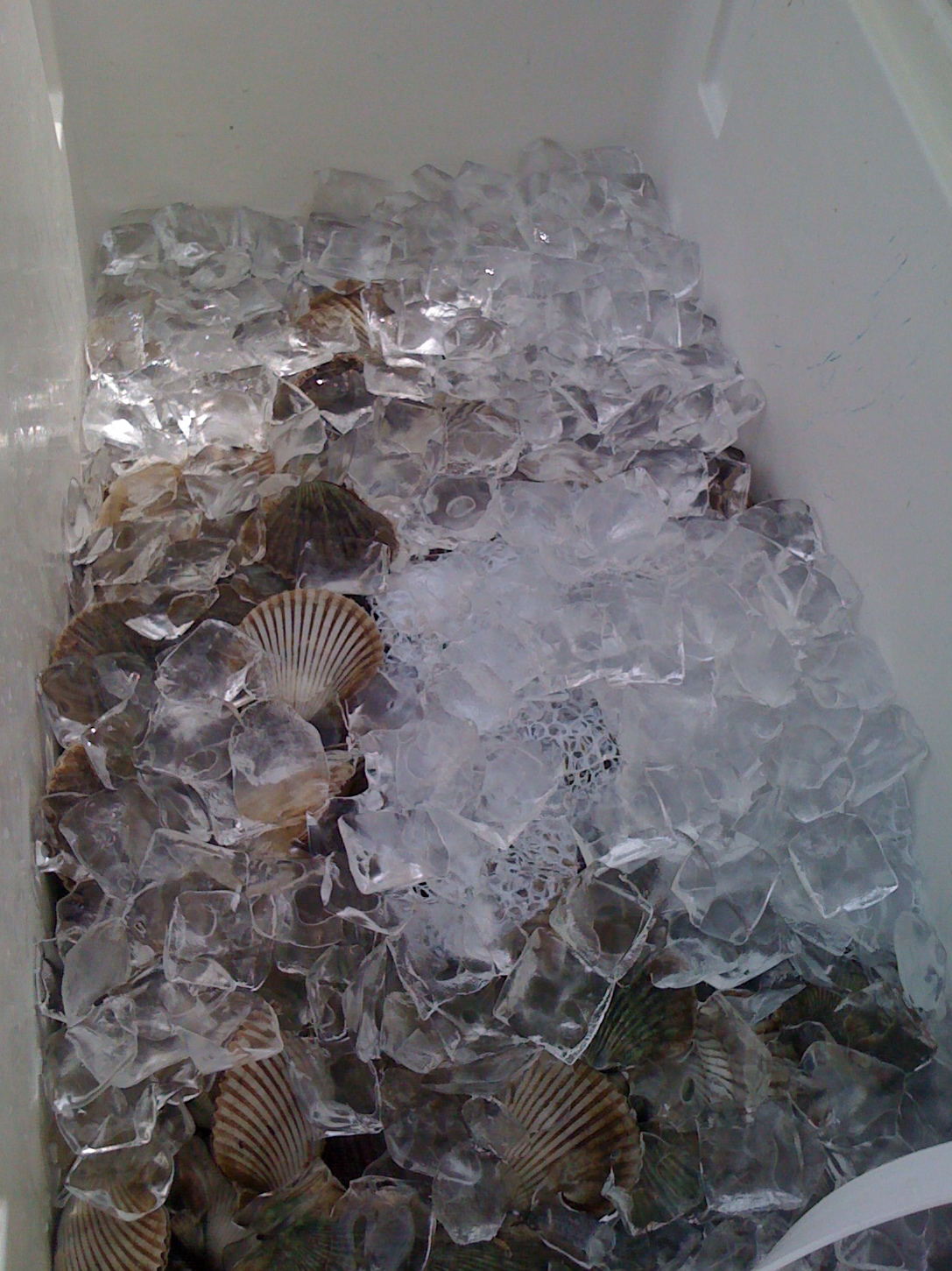 Final anecdote of the post:  On our way to Baja California, Mexico (finally leaving the country), we went to Joshua Tree National Park.  On our drive through the mild trails of the park, we spotted a sign or perhaps a historical marker on the side of the road that caught our eye.  Luis in his typical manner put the truck in reverse and hauled ass to check out the nugget of information the marker had printed on it…  well, there was a boulder that must have moved a few feet into the road because Luis smashed into it at about 20 miles per hour in reverse!  Yes, ladies and gentlemen… that boulder will learn from this experience not to ever get on the road and perhaps Luis will learn to drive a little slower and carefully while on dirt roads while in reverse in a fully loaded truck with tinted windows 🙂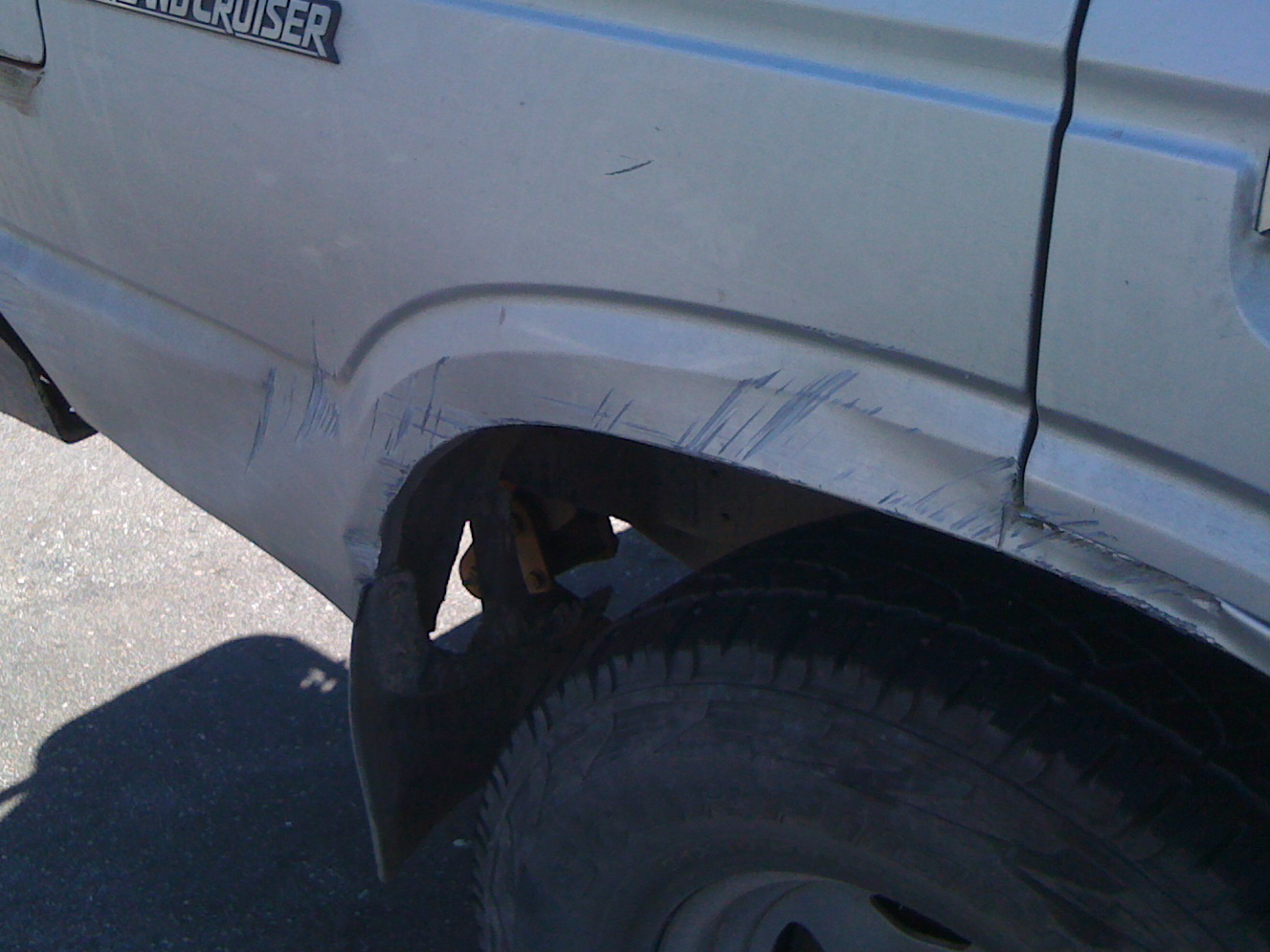 Everything is fine, we are happy and we are doing some repairs and maintenance to the Landcruiser in preparation for our much anticipated south of the border adventure!