Wanderlust is a word that describes a strong desire to wander, to travel and explore the world.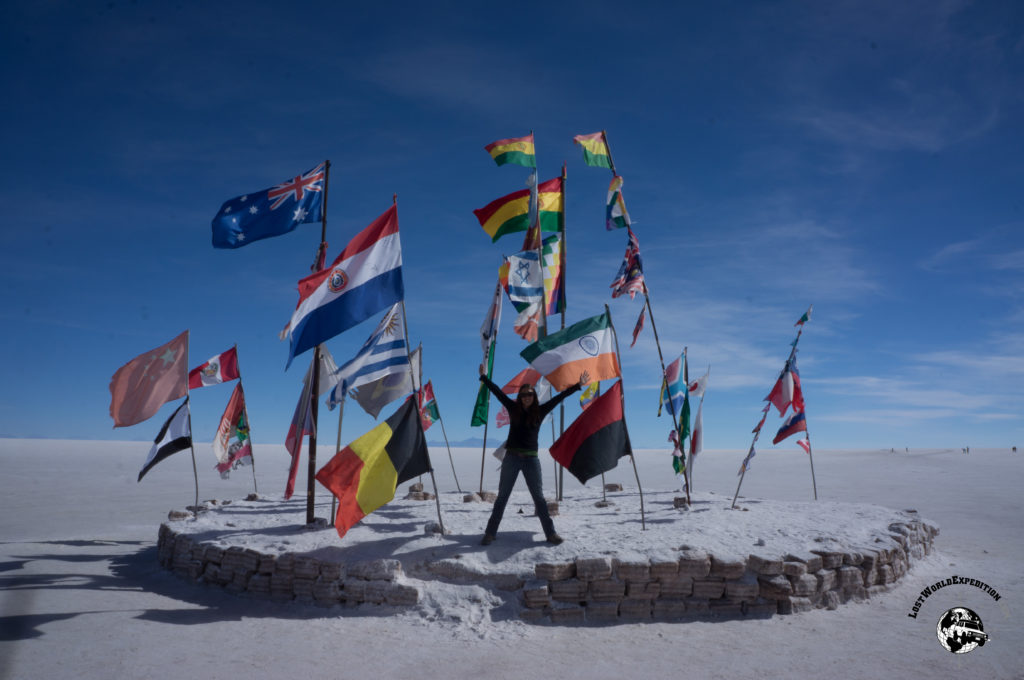 We have wanderlust, we have it bad. We are Luis and Lacey of Lost World Expedition. In 2009, we sold all of our belongings, moved into our Toyota Landcruiser and set out to "find" the Americas. Our grand plan was to drive from our home in Northern California to the tip of Argentina in a year. Four and a half years later we had driven from Northern California to the desolate beaches of Baja California, through the warmth and culture of Mexico, climbed the ruins of ancient empires, dodged corrupt cops, visited the amazing beaches of Central America, navigated the challenge of shipping across the Darien Gap, were surprised by the wonderfully welcoming people of Colombia, ventured to the Galápagos Islands and Machu Picchu, crossed the largest salt flats in the world, drove the Carretera Austral in Chile and the famous Ruta 40 in Argentina, experienced the majestic peaks and glaciers of Patagonia, crossed the Brazilian Amazon, canoed and hiked our way to the highest waterfall in the world in Venezuela, got engaged in Rio de Janeiro and so much more.  18 countries and 70,000 miles later, we were forever changed by the amazing warmth and generosity of the many people we met and the beautiful cultures and places we visited.
Realizing we weren't yet ready to return to a sedentary life, we began dreaming of our next step in our travels. Upon shipping our Landcruiser home from South America, we spent a year working and planning for travel in Europe. In February 2015 we arrived in Europe with our backpacks and a vague plan to buy a vehicle and travel Europe. We ended up making our home in a little black Mercedes Sprinter "Wanda", and are continuing our expedition to "find" the world a little at a time. We like nothing more than traveling slow, eating our way through a country and absorbing as much of the culture as we can.