Well, ladies and gentlemen Luis has done it again!  Following the misadventures of this space case zen master is hilarious and sad.  Some of you may remember some of the prior "incidents" he brought  to this adventure of ours e.g.: The fuel tank full of gasoline in our diesel burning vehicle (Link), the near expedition killer that was the backing up into a huge boulder (Link), among others… well this time Luis FORGOT our wonderful camera in a tuk-tuk (a small motorcycle type taxi) our souvenir machine is gone! In the camera memory banks lay the photos for our last week or maybe two! Yes, this translates into a post with very few photos.  Sorry.
But first, the story:  We hired a tuk-tuk to take us from our campsite on the outskirts of Panajachel (Pana), Lake Atitlan, Guatemala to take us into town. On the way photos were being snapped and upon arrival to Pana Luis set the camera down and reached into his pocket for the fare (20 Quetzales~$2.50), needless to say… the camera was on the seat as the tuk-tuk left us in town. A few minutes later Luis realized what he had done and ran back to the corner where we were left off as if the driver would be there patiently waiting for our return. Yeah right.  We sat at that corner cursing and lamenting the loss for a while when we had the incredibly pointless idea of sitting there checking all the tuk-tuks that drove by hoping to see our driver. We found out that Pana has 160 registered tuk-tuks and we kept a check list of all the numbers we saw. After a couple of hours (yes, you read that right) we had counted 135 tuk-tuks! Alas, none of them was our former ride. We then had another "great" idea: a public service announcement about a reward on the camera.  We went to the local radio station and they were more than happy to oblige. With our hopes not quite high we went back to our campsite and waited in vain for our camera to show up. No happy ending to this story. Luis has done it again. Sorry.
A tally of our losses this trip so far: Lacey's beloved Chaco sandals, Luis' pillow (yes his pillow sans pillowcase!) was stolen, Luis' beloved Benchmade folding knive, and a towel Luis had appropriated from a hotel was stolen from us and now our very handy camera is now in the list.
Now back to our regular adventures:
We spent some time in Antigua, revisiting this wonderful town. Antigua is a very affluent and touristy historical town (historical as in post-spanish colonization) that somehow retains a lot of charm, much like San Miguel de Allende or San Cristobal de las Casas. The wonderfully preserved and restored houses are quite a sight and most of them have one of our favorite features in a house: the inner courtyard. While there we did our thing, what is our thing you ask? We get up in the morning drink coffee and then proceed to walk aimlessly around town for hours, sometimes all day. No particular destination just anywhere your feet may take you (or your nose and stomach if food may be involved). One day as we walked around we spotted a beautiful Nissan Patrol all decked out in "Expedition" gear. Luis approached the vehicle in the peculiar way most men would check out a beautiful woman. It is a nice rig he told the owner, John. It turns out John and his wife Anita were about to embark in an America's drive as well. Small world and how nice to meet fellow "overlanders."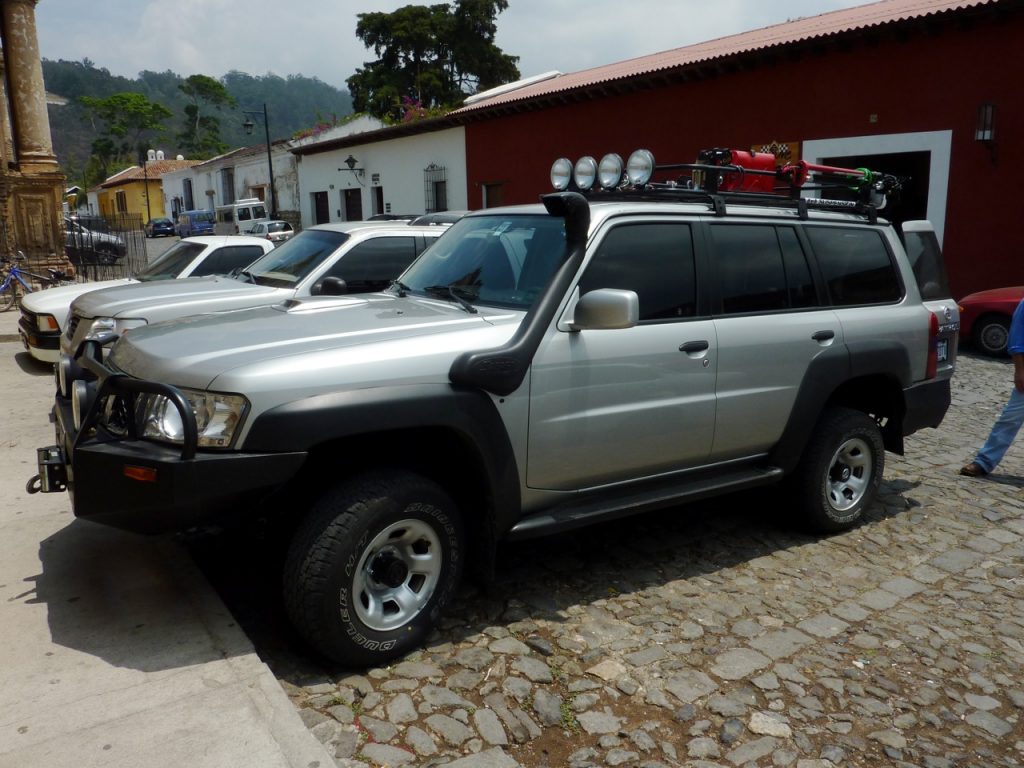 Meeting John led us to meet another John who owns a wonderful food establishment in Antigua "Epicure."  Epicure has a deli and a restaurant that are amazingly good.  Everything is made in house; cheeses, salami, hams, breads, jams, preserves you name it, John and his folk at Epicure make it and they grow almost everything that is used in the establishment, how cool is that.  Where did that Saltimboca chicken come from, it is delicious?  "Oh, we raise the chicken." The pork for that Coppa? "We raise the pork as well."  The tuna surely, not the tuna? "No, we don't raise the tuna, but it was delivered this morning from the coast!" Wow. This is our kind of place.  The dishes although not Guatemalan, where outstanding and the prices although not really in our budget, quite reasonable for what you got.  Are we taking to much space from this post for this you ask? It was that good.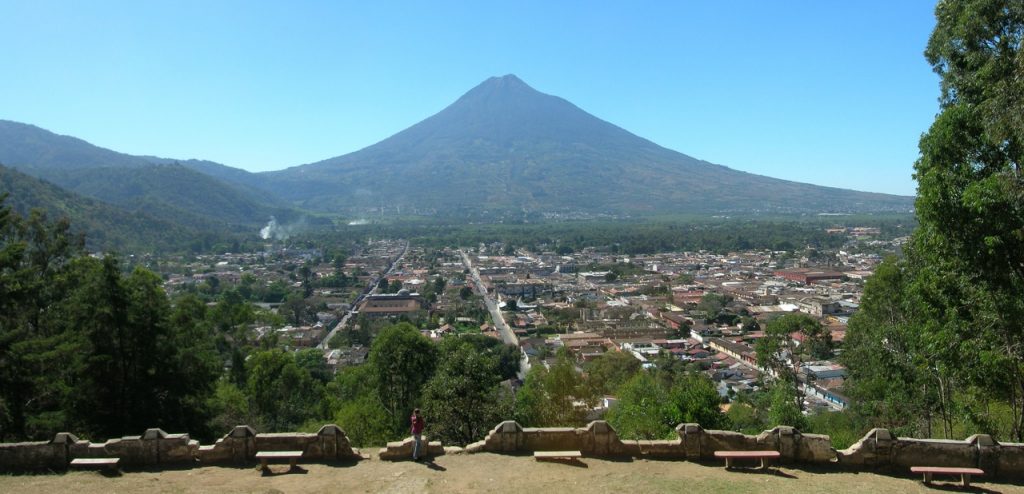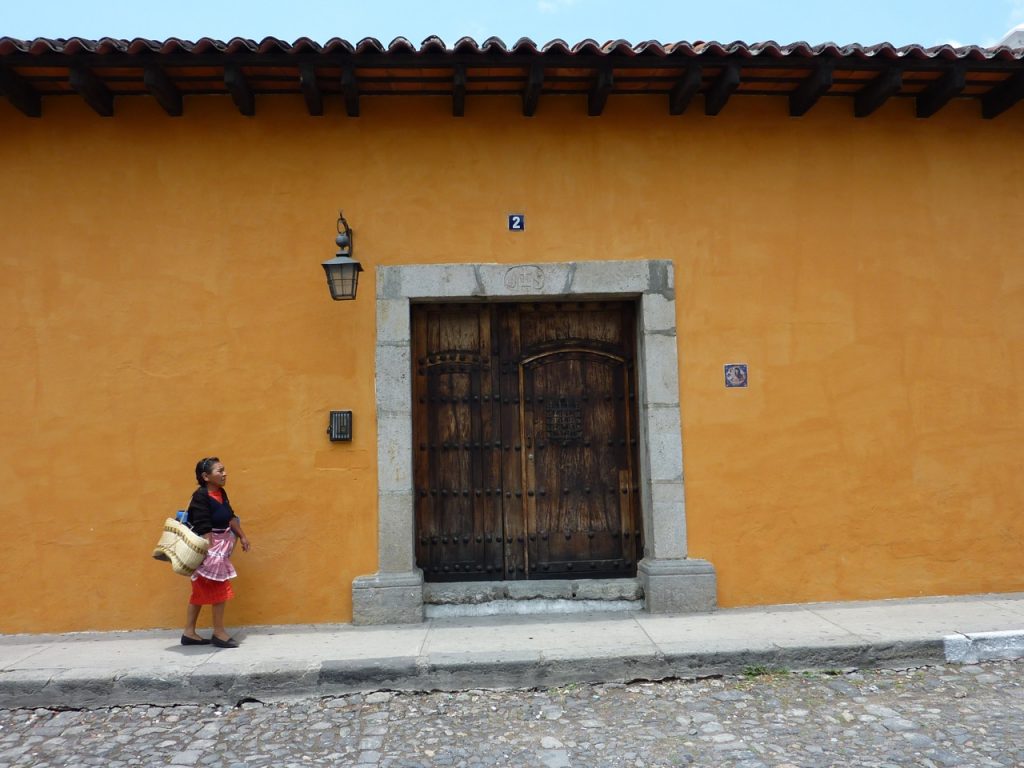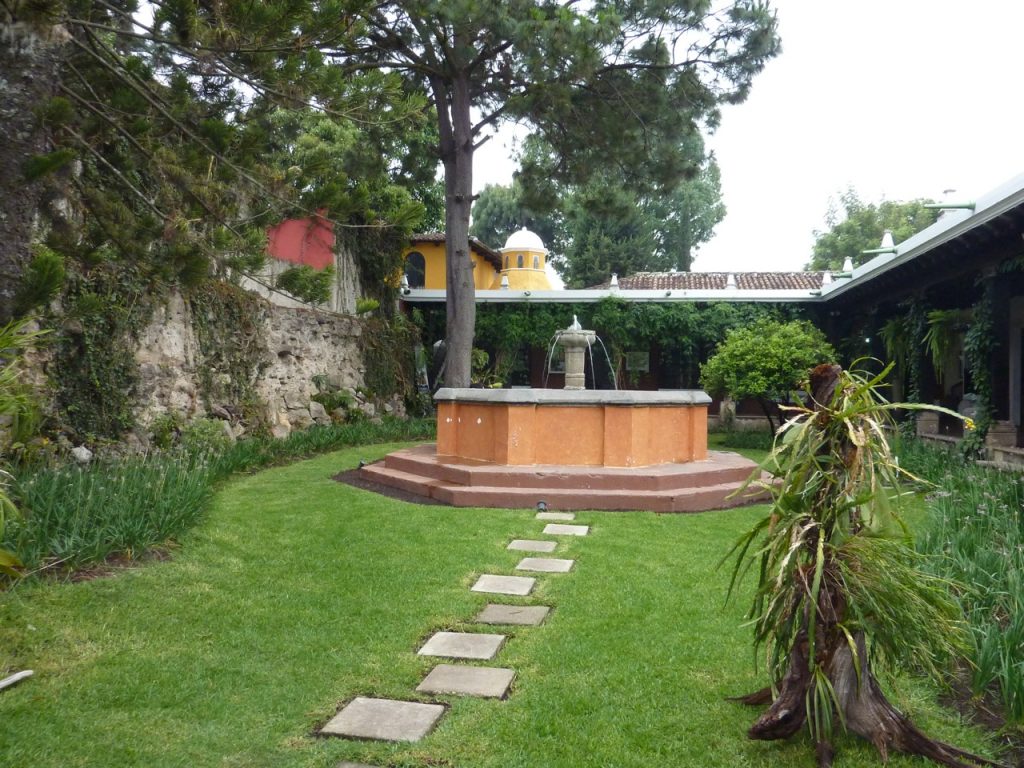 We like Antigua, even with its insane amount of tourists.  We camped for FREE at the tourist police station which is housed in the ruins of an old hospital. Pretty secure. We walked every day and took in the scenery and the fine food for a few days before moving on to Lake Atitlan. The beautiful lake surrounded by volcanoes. We have spent some time there in the past, but we enjoyed it immensely once again (even with our lost camera incident).