Oh Belize, Belize you sneaky little country… we did not expect to like you as much as we did. In fact our plan was to drive right through your territory and right into Guatemala.  We were told by many that Belize was expensive, touristy and unfriendly. Wrong, wrong and wrong.  Belize is beautiful, it can be expensive, but that can be avoided easily and finally people are extremely friendly and helpful (in our experience).
The border crossing was fairly straightforward. There are always unsavory characters trying to swindle money from gullible tourists.  I must say some of them are very smooth and even seem trustworthy at first.  Our humble recommendation is to just avoid any non-uniform individuals and always demand a receipt when money will exchange hands. A guy on the Mexican side of the border tried to get 250 pesos (~$20 dollars) a piece out of us as an "exit fee." When we told him we didn't believe him and demanded a receipt from him, he immediately changed his mind. You have to wonder though how many people actually pay.
After the border crossing we hightailed it to the Crooked Tree Wilderness Sanctuary, considered by some to be one of the best birding destinations in Central America.  We are not birders, but we really enjoy being around wildlife and we have definitely developed a bit of a curiosity for birds… but we are not birders 🙂  We arrived at the small village of Crooked Tree and found the perfect accommodation for us at the Crooked Tree Lodge (their website has wonderful wildlife pics).  The Lodge is right on the shore of the Crooked Tree Lagoon, is very well designed and impeccably run by a local family (the father is a British expat).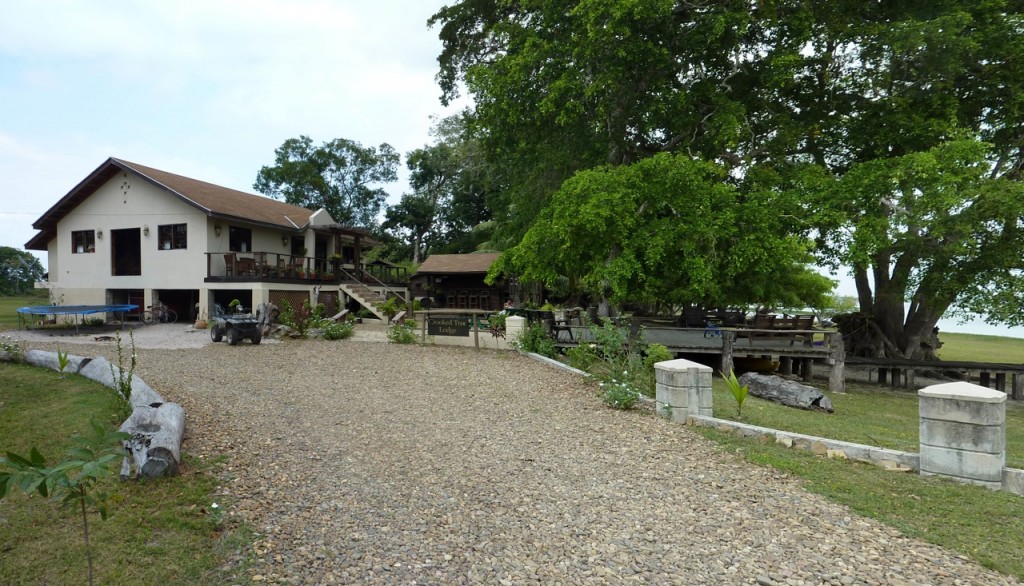 Our plan was to spend the night at the lodge and then head for the border with a quick stop at the Baboon Sanctuary near Belize City. A few minutes at the lodge and we knew that would not be the case, a few days later we had to peel ourselves from our camping spot.  We were hooked on Belize.
The Crooked Tree Lagoon is teeming with wildlife, especially  birds.  The tropical weather is not horribly hot (at least not while we were there) and it was a pleasure to walk around the village and all the Cashew ("crooked tree") plantations. On our second, or maybe third day there was a big party in the village: The Tilapia Festival.  Tilapia is an invasive fish species that was accidentally introduced to the Belizean waterways. Tilapia is abundant in Crooked Tree Lagoon and for some reason they celebrate it with an annual party that includes dancing, eating, truck mud bogging and many other activities. There were a total of four tourists at the event (including us).  Among the many highlights of our day was lunch, which consisted of two plates. One had fried tilapia, bean stew and rice, the other was a little more offbeat and it consisted of freshwater turtle, gibnut (a large rodent that is also known as a "Paca" in the rest of Latin America) accompanied by rice and beans.  The food was outstanding and washed down with some ice cold beer.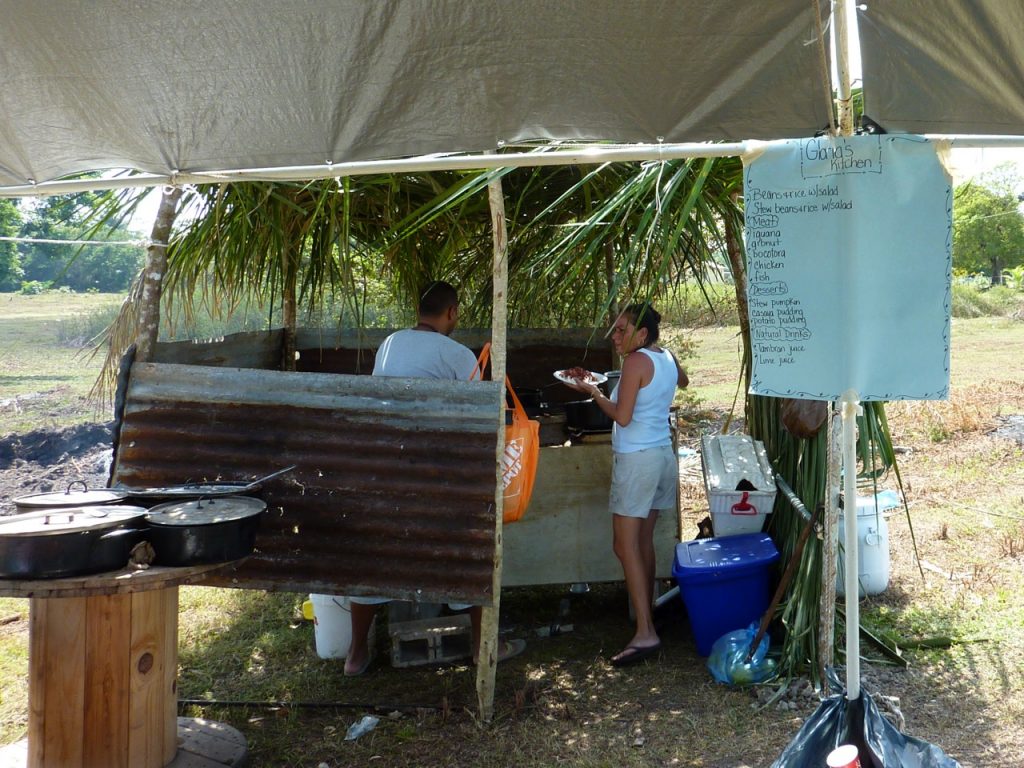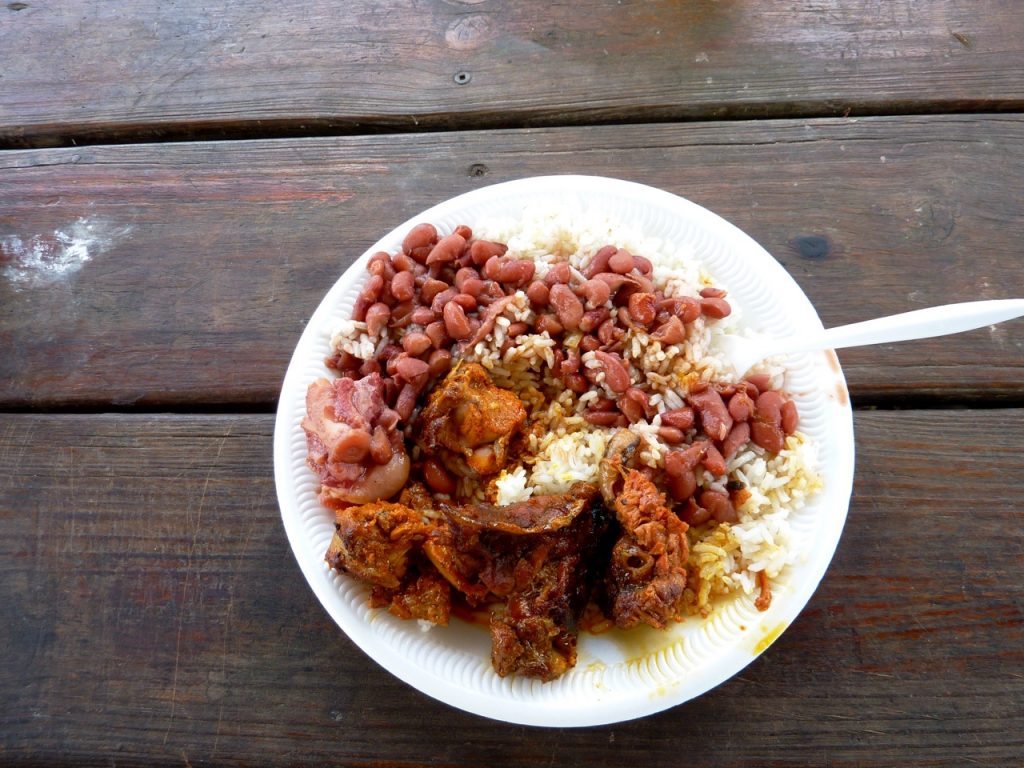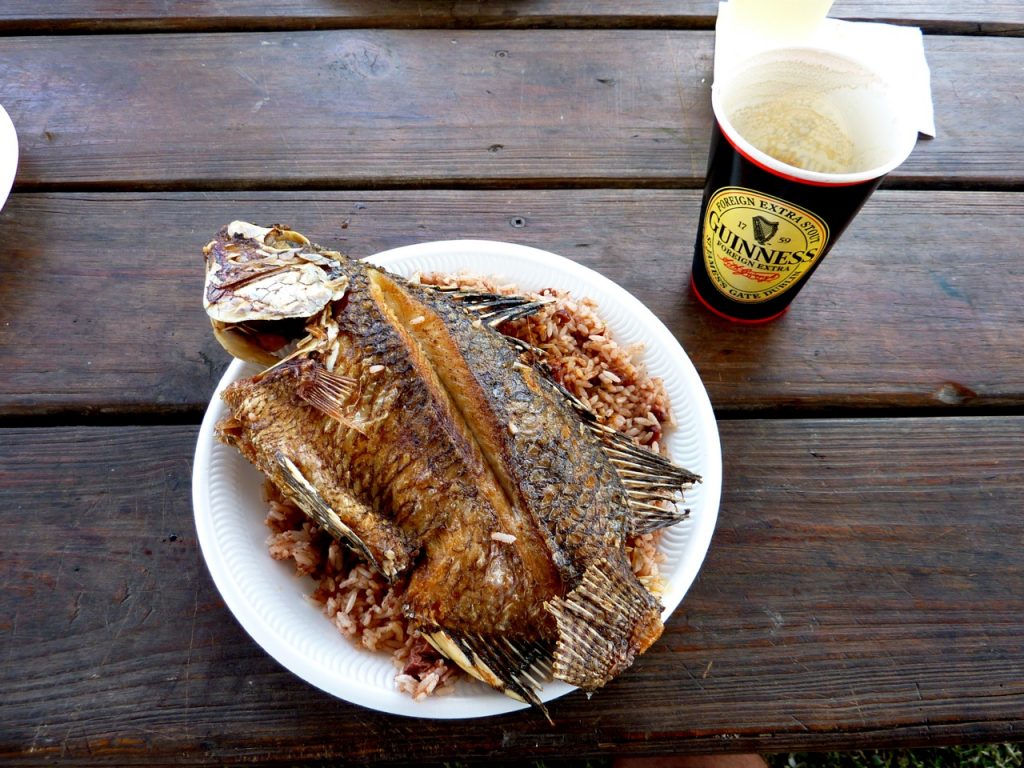 Sadly we discovered that although neither the Gibnut nor the Turtle are listed as endangered species, some experts say their populations are definitely dwindling, so our footprint just got a lot bigger. Sorry.
We had a great time in Crooked Tree and we are very glad that it single handedly changed our mind about the length of our stay in Belize. Enjoy the pics.